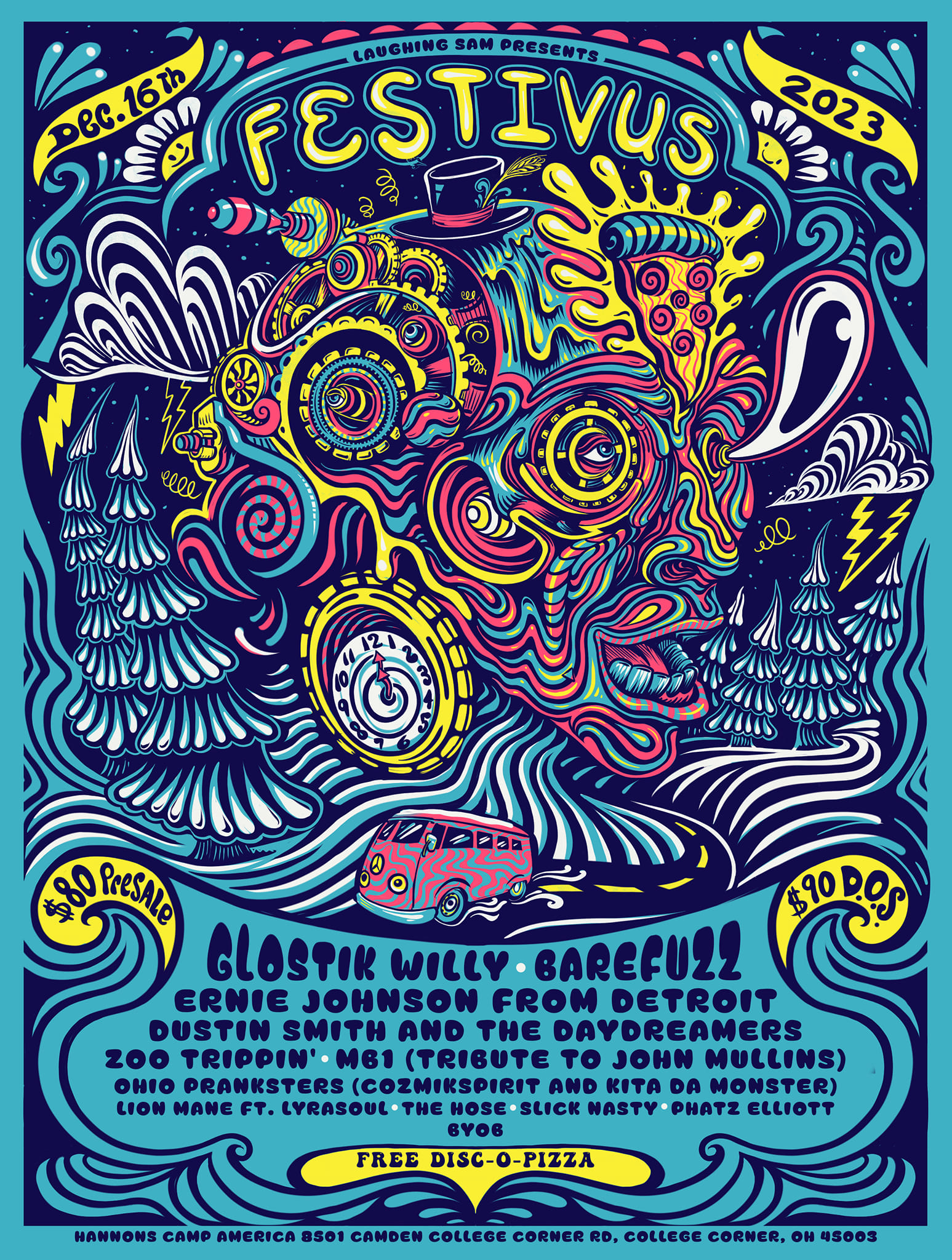 Festivus 12 December 16th 2023
Back at Hannon's Camp America for the 12th annual Festivus for the rest of us! December 16th. The nut cases over here at Laughing Sam Productions have cooked up quite the heater for y'all. For the 12th year in a row, our amazing friends and brothers, Glostik Willy! As well as ; BareFuzz, Ernie Johnson From Detroit, Dustin Smith and the Daydreamers, Zoo Trippin', MB1 ( tribute to John Mullins with members of Ekoostik Hookah ), Lion Mane ft. LyraSoul, Ohio Pranksters ( Cozmikspiritofficial and Kita da monster), The Hose, Phatz Elliott, Slick Nasty!
Back to the tent and back to Hannons where they know what to expect and welcome us with open arms. So strap on your clown shoes and bring them freak flags and wave em high. Because we have 14 straight hours of music for your ear balls to enjoy! 2 stages, craft vendors , and as always... FREE food all night to keep them belly's full and them feet a-movin brought to you by our good friends at DISC-O-PIZZA!