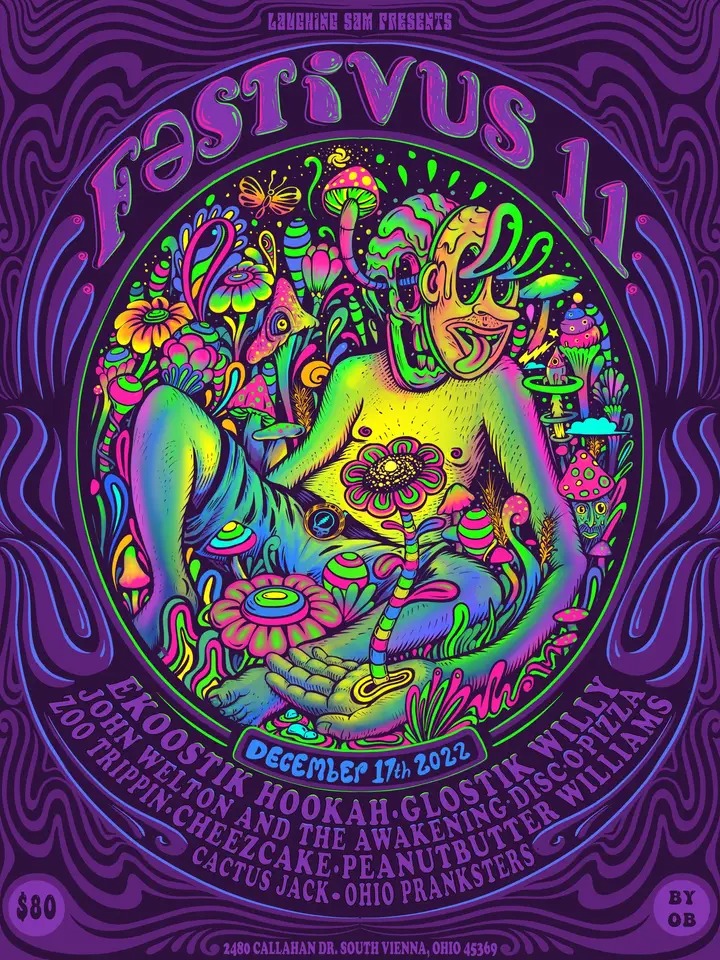 Festivus 11 December 17th 2022
We are very excited to announce The 11th annual Festivus for the rest of us! This year we are going indoors with a HEATED building!
Going to be a game changer. This is an all day all night rage fest. For those who know, know. For those who dont...come find out what it's all about.
Tickets are $80 bucks and will include Free Disc-o-pizza all night long!
Line up this year includes:
*Ekoostik Hookah | *Glostik Willy | *John Welton and the Awakening | *Zoo Trippin
*Cheezcake (Chris Houser and Chuckie Love from The Werks) | *Peanutbutter Williams | *Ohio Pranksters | *Cactus Jack | *Kreation Station | *KNOWSENSE | *Spirit troll